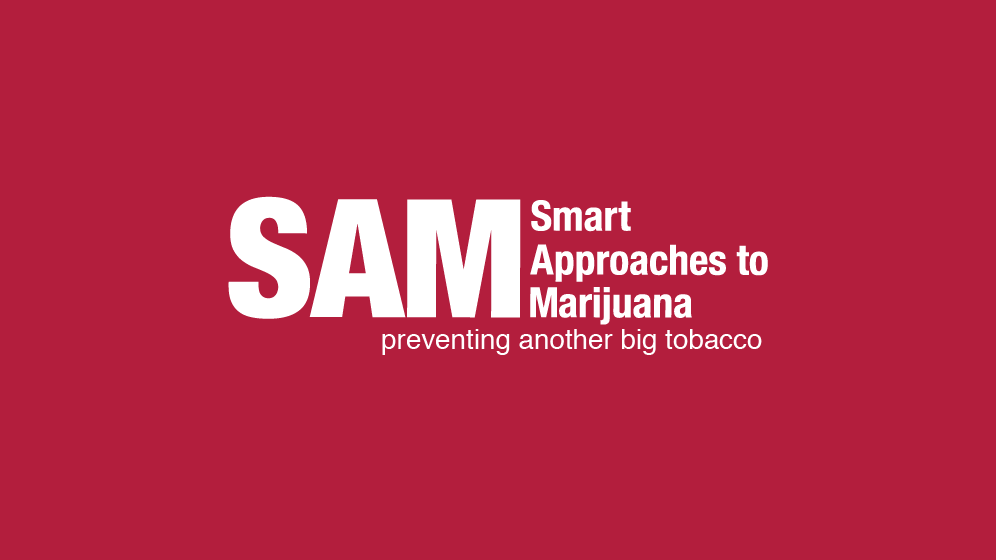 SAM remains active in more than three dozen states, in addition to our work federally (check out our Webinar last week with NIDA Director Dr. Nora Volkow). Today alone, we are in Ohio speaking with a dozen legislators and on TV, conducting three radio interviews in three different states, meeting with top federal drug officials in Washington, and strategizing with international partners in six time zones. Thank you for your donations and support! You can help us continue at this speed by donating here.
In 2022, we are prepared to take that to the next level!
Since the new year began, our organization has been more active than ever. At the local, state, and federal levels, SAM has been fighting to stop the marijuana industry and protect public health and safety.
Read below to learn a little bit about what we have been up to.
New Mexico
SAM received a generous grant from the Daniels Fund to organize an education campaign on high-potency THC in New Mexico. As a part of our efforts, we have launched a new webinar series, op-ed series, website, one-pager, and new state social media accounts (TikTok, Instagram, and Facebook). We have also partnered with researchers to learn more about the attitudes of parents who are current users. We will have even more news coming about efforts in New Mexico next month!
Virginia
We are helping to lead a statewide coalition of law enforcement, public health groups, and parents to stop commercial sales. The state legislature will be voting on a commercialization framework this session, and we are hard at work to defeat the proposal. Last week we led a news conference that was well attended and covered on TV urging legislators to vote against commercialization. Watch this space for more announcements coming soon.
Pennsylvania
We continue our more than three years of leadership in the state, now leading a large coalition of law enforcement, public health groups, and parents in the Commonwealth of Pennsylvania. We are confident legalization will be defeated for the third year in a row under our leadership. See yesterday's CBS interview with Dr. Kevin Sabet, our president and a former senior drug policy advisor to the Obama Administration. Also, read a recent article where Dr. Sabet says that marijuana legalization in Pennsylvania, "is going nowhere fast this year."
New Jersey
We are helping with the dispensary opt-out effort across the state, assisting in several areas such as Princeton. Read last week's article advocating for smart dispensary regulations written by SAM's Communications and Policy Associate Connor Kubeisy.
New York
Last month, we submitted comments to the New York Office of Cannabis Management opposing the state's home-grow provisions. We continue to work with communities to help them opt out of dispensaries and continue to limit industry expansion.
Maryland
We continue to monitor efforts in Maryland and assist with stopping the fast-track to legalization via the legislature. Dr. Sabet participated in a prominent radio show today (WTOP). SAM will also be testifying to the State House Judiciary Committee on legalization efforts next week.
Minnesota
Our strong affiliate in Minnesota, SAMMN, continues to quarterback successful opposition to legalization in the state. If you didn't see their titanic press conference a few years ago, it is worth a trip down memory lane.
South Dakota
We worked with Governor Noem on South Dakota's successful efforts to stop recreational legalization, which culminated in a court case declaring the legalization ballot measure unconstitutional. We continue to exert leadership and lead the opposition to legalization. SAM's Executive Vice President Luke Niforatos was on a prominent podcast in South Dakota discussing these efforts yesterday.
Nebraska
Our strong affiliate in Nebraska has rolled out a statewide campaign consisting of television and digital ads that educate Nebraskans on the myths of medical marijuana. We are working hard to make sure a medical marijuana industry does not expand in the state.
New Hampshire
Our incredible Granite State partners are hard at work leading the fight against legalization. We are preparing an offensive strategy to combat new legislative efforts in the state. Watch this space.
Montana
We are working with communities to help them opt out of dispensaries and continue to limit industry expansion. We also actively advise Governor Gianforte about ways to keep the industry in check.
Colorado
We continue to educate Coloradans about the dangers of high-potency THC. Now, we are preparing a strategy to cap potency upon the final submission of a potency report due in July required by the historic legislation we helped pass last year. We are also fighting efforts to allow marijuana consumption at the workplace.
Ohio
Today, SAM's Director of Community Engagement and Outreach Will Jones is speaking at a press conference at Ohio's Capitol Building with a coalition of law enforcement, public health groups, and parents to push back against the legalization effort in the state.
Washington, DC
When the DC City Council took up discussion of marijuana commercialization, SAM submitted testimony opposing commercial sales. We are working to ensure that the Harris Rider, a piece of federal legislation that prohibits sales in the District, stays federal law.
Federal Action
We are actively working to pass two different proactive amendments in the Senate and House appropriations process. Stay tuned!
Polls
According to three new polls conducted by Emerson College, 68% of registered voters nationally, 55% in Maryland, and 53% in New Hampshire do not support legalizing the recreational use of marijuana when given more than a binary choice of options. Polls touted by promoters of the marijuana industry as showing widespread support for legalization offer a false dichotomy by perpetuating the myth that, when it comes to drug policy, there are only two options, full legalization or full prohibition. 
These are primary states where we are working, but we are also supporting efforts in a dozen other states.