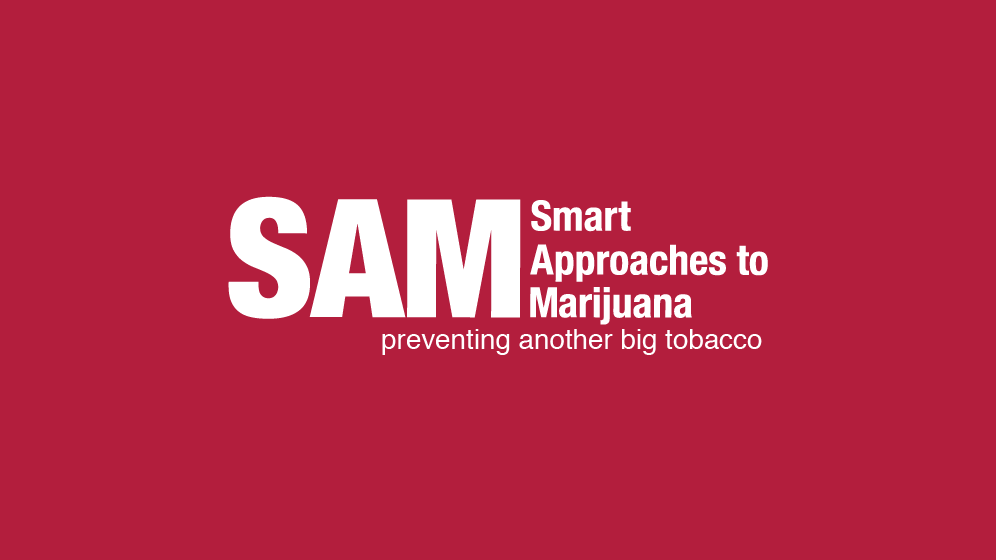 HHS Survey of States: For the First Time, Colorado Leads the Nation in Regular Marijuana Use Among Youth
Comprehensive state-by-state survey reveals trends not captured in nationwide studies

FOR IMMEDIATE RELEASE
December 17, 2015
Contact: Jeffrey Zinsmeister
jeff@learnaboutsam.org
+1 (415) 680-3993
[WASHINGTON, DC] – The most comprehensive federal government drug use survey conducted in all 50 states (and the District of Columbia) shows that Colorado now leads the country in past-month youth marijuana use, after legalizing marijuana in 2012. The state claims this dubious distinction after being in third place in the 2012-2013 report, and in fourth place in the 2011-2012 study.
"Move over, Rhode Island. Now that Colorado has legalized and widely commercialized marijuana, their children use marijuana regularly more than children in any other state," remarked Dr. Kevin Sabet, President of Smart Approaches to Marijuana (SAM) and a former White House drug advisor.
"In Colorado especially, Big Marijuana has been allowed to run wild, and it appears that kids are paying the price more than in any other state in the country."
Other states that have legalized marijuana finished in the top six:  the District of Columbia (4th), Oregon (5th), and Washington state (6th).
Meanwhile, other troubling trends have surfaced in states that have legalized marijuana for recreational use. For example, a 2015 report indicated that the percentage of DUIs linked to marijuana use in Washington state has almost doubled since legalization, from 18.6% in 2012 to 33% in early 2015. Similarly, marijuana poisonings in Colorado rose 147% from legalization in 2012 to 2014, and was up 52% in Washington during that same timeframe.
"Like Big Tobacco, marijuana companies put their bottom line before public health. It's time we stop this new industry," said Sabet.
For more information about marijuana use and its effects, see https://learnaboutsam.org.
###

About SAM
Smart Approaches to Marijuana (SAM) is a nonpartisan, non-profit alliance of physicians, policy makers, prevention workers, treatment and recovery professionals, scientists, and other concerned citizens opposed to marijuana legalization who want health and scientific evidence to guide marijuana policies. SAM has affiliates in 31 states.