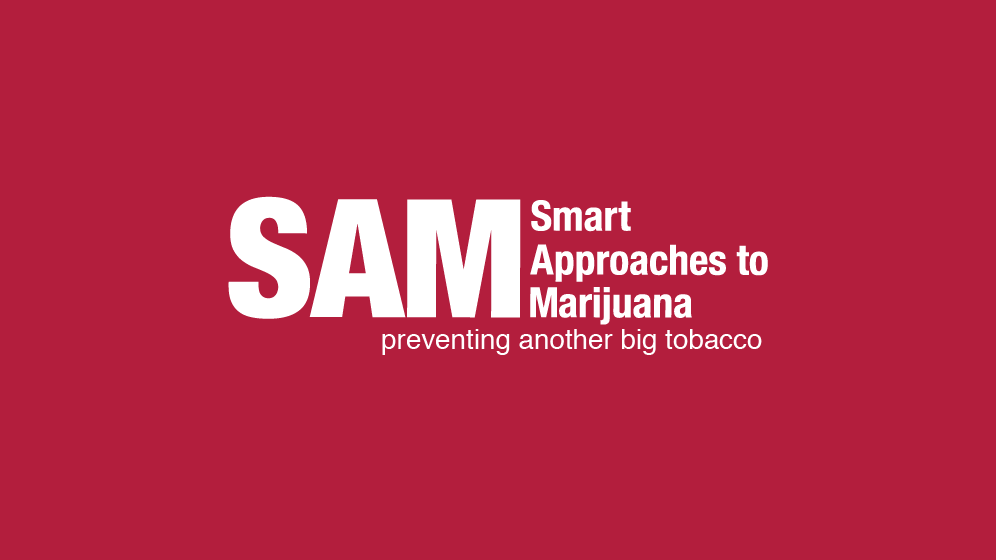 SAM, MEDICAL ASSOCIATIONS & ANTI-DRUG COALITIONS SEND LETTER TO U.S. DOJ CALLING FOR MARIJUANA TO REMAIN AS A SCHEDULE I DRUG & MORE GOVERNMENT RESEARCH ON ITS MEDICAL COMPONENTS
Over ten major organizations join Smart Approaches to Marijuana in pressing the DOJ not to reschedule marijuana; coalition calls for the government to increase research on the drug's medical components

WASHINGTON, DC – On the heels of a House Subcommittee hearing on marijuana that took place yesterday, The American Society of Addiction Medicine (ASAM), the National Center on Addiction and Substance Abuse at Columbia University (CASAColumbia), the Community Anti-Drug Coalitions of America (CADCA), the Institute for Behavior and Health, the Partnership at Drugfree.org, and many others joined Smart Approaches to Marijuana today in a letter (attached below) addressed to major federal agencies, including the U.S. Department of Justice and Department of Health and Human Services. The letter reiterates the group's united stance against the rescheduling of marijuana, but also calls for renewed efforts to vigorously study marijuana's components for the development of non-smoked, marijuana-based medications.
"We don't need to reschedule marijuana in order to facilitate research," remarked SAM Executive Director Kevin A. Sabet, who formerly served as a senior adviser in the Obama Administration. "But the government should do a better job at promoting and facilitating unobstructed research into components of marijuana. Particularly for seizures and cancer pain, we must open new avenues for people to enter research programs and get standardized medications immediately."
The signatories maintain that rescheduling marijuana would do very little to directly improve criminal laws affecting marijuana-related offenses, since marijuana already carries lighter sentences than any other illicit drug, both federally and on the state level, and that it is unnecessary for facilitating research on the drug.
Instead, the letter calls for breaking down other barriers to research, for instance by relaxing storage requirements for components of marijuana used in the context of an FDA Investigational New Drug (IND) program.
The letter expresses deep concern about the rapidly increasing normalization of marijuana among children and adolescents, and about recent statements made by Members of Congress diminishing the harms and dangers of marijuana use. The letter was also sent to Members of Congress.