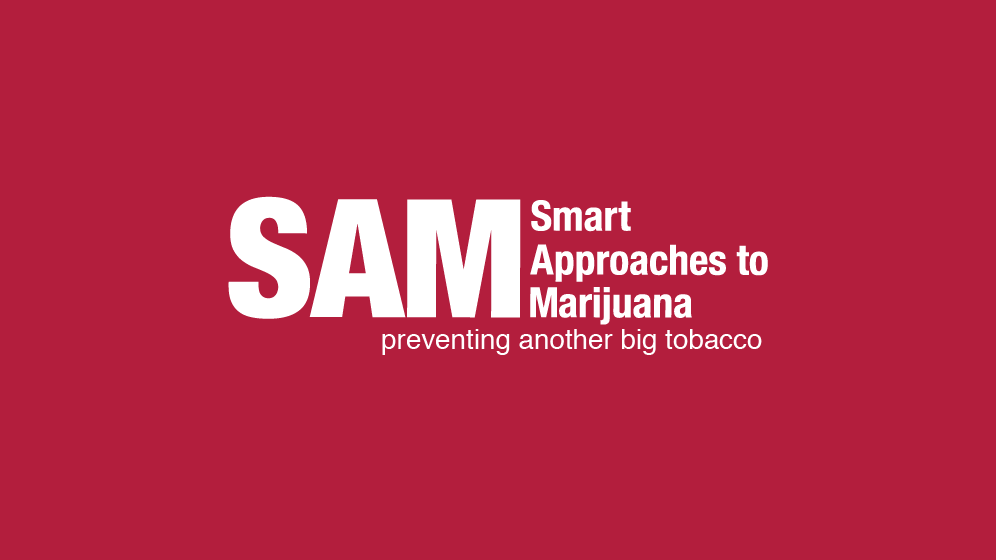 Sun Journal Columns and Analysis: Marijuana legalization is the wrong way for Maine by Scott Gagnon
As the Portland marijuana ordinance goes into effect, and the discussion has pivoted to statewide legalization in Maine, now is the time to examine what this policy path could mean for Maine.
Many Mainers may think marijuana policy doesn't really impact them in their daily lives. However, there are many risks to public health and public safety that could be created or worsened by bad marijuana policy.
As December is National Drunk and Drugged Driving Prevention Month, a timely issue to consider is marijuana-impaired driving.
Proponents of the Portland marijuana ordinance ran a series of campaign ads on buses that framed marijuana as a "safe" and harmless drug. One ad suggested that marijuana doesn't make the person using the drug "rowdy or reckless."
Can one really say that driving while impaired by marijuana isn't reckless?
It is, of course, a reckless decision that doesn't just put at risk the driver, but also passengers and other motorists on the road.
Marijuana-impaired driving is already an issue in Maine without the drug being legalized. Data collected by the Maine Department of Transportation from January 2009 through August 2010 shows that in the impaired driving cases where a drug recognition expert was called in, cannabinoids, the drug class that includes marijuana, ranked as the number one drug found.
The fact is there already is a serious issue with marijuana-impaired driving in Maine. A policy of legalization could worsen the issue by putting more marijuana-impaired drivers on the road. The experience in Washington state validates that concern.
A recent report from the Associated Press that appeared in the Seattle Times on Nov. 21 provides that early cautionary tale.
Figures that were reported by the Washington State Patrol show that in the first six months of 2013, 745 people tested positive for marijuana. A majority of positive tests were over the legal limit established in Washington, which is 5 nanograms of active THC per milliliter of blood.
Washington was typically seeing 1,000 motorists test positive during the course of a full year before recreational marijuana was legalized in that state. Six months in and they are already at three-quarters of that figure. And research shows that there are very valid concerns for having marijuana-impaired motorists on the road.
There is a myth that exists that suggests driving under the influence of marijuana is no big deal and doesn't really cause issues for driving. The science is very clear on this. Marijuana does significantly impair driving abilities.
For most people, a single potent dose of marijuana is going to compromise fundamental driving skills. The typical adverse effect of that single dose is going to be diminished psychomotor performance. Psychomotor skills are essential for the basics of driving — steering, braking and shifting between gears.
Pair that with studies that show that attentiveness, vigilance and perception of time and speed are also affected by the use of marijuana.
That combination of impacts to driving skills is likely why we see the risk of car crashes increase dramatically when marijuana is added to the equation.
Again, the science is clear. Research shows that heavy marijuana use is linked to an increased risk of motor vehicle crashes. In fact, some studies suggest that risk doubles under the influence of marijuana.
Some drivers, under the influence of marijuana, will attempt to compensate for their impairment. They may drive slower or leave more space between their car and the car ahead of them. However, these compensations will not help when faced with an unexpected hazard or event on the road.
We live in a state with moose and deer crossing our roads, and icy, wintry roads for months out of the year. Unexpected hazards can abound. Policies that would put more motorists on the road with marijuana in the mix would not be a smart approach for Maine.
We all deserve safe roadways as we commute and travel in Maine. We should all work together to continue to address our current impaired driving issues by crafting smart policies that reduce and discourage it.
What we should not do is entertain policies that will increase impaired driving and increase risks to Mainers everywhere. That road would be the "wrong way" for Maine.
Scott M. Gagnon is the substance abuse prevention manager for Healthy Androscoggin, the Drug Free Communities coalition serving Androscoggin County. He also serves as the chairman for the Maine Alliance to Prevent Substance Abuse Steering Committee. Scott is leading SAM's affiliation in Maine.