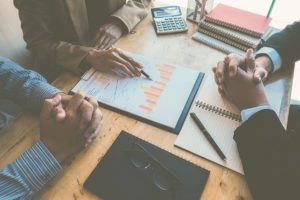 Today, a new Colorado report compiled by the Rocky Mountain High Intensity Drug Trafficking Area finds marijuana-positive traffic fatalities, hospitalizations, marijuana use, and illegal market activity have exploded since marijuana legalization.
"This report, coming on the heels of the Surgeon General's health advisory on marijuana and in the midst of a marijuana vaping crisis, piles on to the broad array of data we have indicating marijuana legalization is having a net-negative impact in states that have chosen to legalize the drug," said Dr. Kevin Sabet, president of Smart Approaches to Marijuana and a former senior drug policy advisor to the Obama Administration. "The time has come to put public health and safety over the demands of this harmful industry."
According to the report, marijuana-impaired driving is having a catastrophic impact on Colorado. Since legalization, traffic deaths in which drivers tested positive for marijuana increased 109 percent. In 2018, 115 individuals were fatally injured in crashes where the driver tested positive for marijuana. The percentage of all Colorado marijuana-related traffic deaths increased from 15 percent in 2013 to 23 percent in 2018.
Marijuana usage rates also continue to soar in the Centennial State. Since legalization, past-month marijuana use for ages 12 and older increased 58 percent and is 78 percent higher than the national average, adult use has increased 94 percent (96 percent higher than the national average), and youth marijuana use is 40% higher than the national average.
From a public health perspective, legalization has led to a 54 percent increase in emergency room visits due to marijuana, a 101 percent increase in hospitalizations, and a 60 percent increase in marijuana positive toxicology reports in suicide incidents.
What's more, the black market is in full swing six years after legalization was instituted. In 2018, the Colorado Drug Task force conducted 257 investigations, made 192 arrests, and seized over six tons of illicit marijuana en route to 25 different states.
"The data is clear, marijuana legalization is a failed policy," continued Dr. Sabet. "Marijuana revenues comprise nine tenths of one percent of Colorado's budget. Does that money outweigh the multitude of harms legalization has caused? This is a question state and federal lawmakers must ask themselves moving forward."