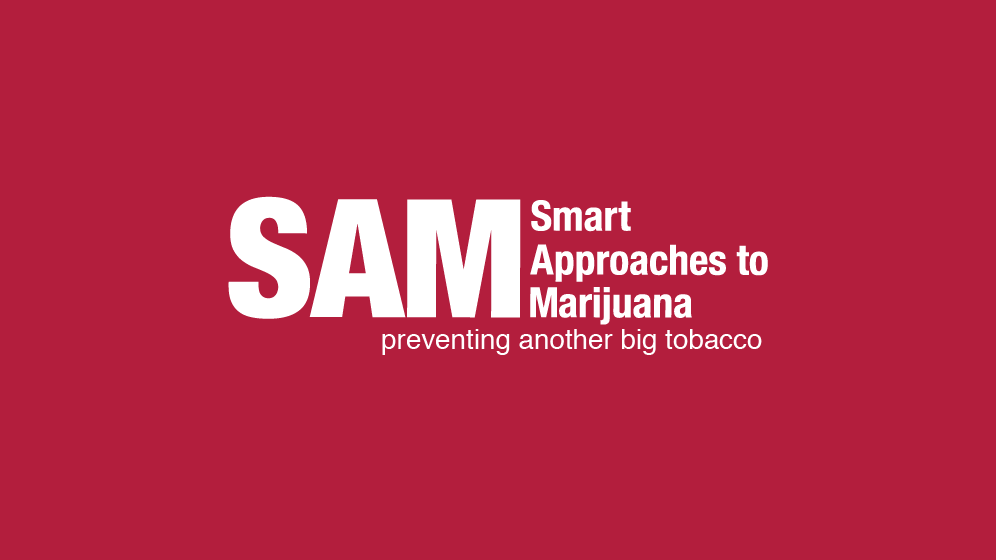 Youth Use Rising Across Age Groups, While Perceptions of Risk Decrease
(WASHINGTON, DC) – Smart Approaches to Marijuana (SAM) President Dr. Kevin Sabet, one of the nation's foremost experts on marijuana policy and a former White House drug policy advisor to Presidents Obama, Clinton and Bush, released the following statement today in response to the release of the 2022 National Survey on Drug Use and Health (NSDUH) from the U.S. Department of Health and Human Services (HHS), through the Substance Abuse and Mental Health Services Administration (SAMHSA).
Among the key findings in this year's report was:
1. Cannabis use disorder among the 12+ population increased to 18.98 million (a 13.9% increase);
2. The number of individuals who reported driving under the influence of marijuana increased to 12.49 million (a 14.8% increase);
3. The percentage of 12–17-year-olds who believed there's great risk associated with smoking marijuana once a month decreased to 19.5% (a 2.9% decrease);
4. 100,000 more teens used marijuana in the past year and more teens also used in the past month; and
5. Among those 12 or older, past-year, past-month and daily use all increased.
· Among 12–13-year-olds, past-year use increased from 224,000 to 268,000 (19.6% increase) and past-month use increased from 90,000 to 96,000 (6.7% increase)
· Among 14–15-year-olds, past-year use increased from 783,000 to 941,000 (20.2% increase) and past-month use increased from 397,000 to 532,000 (34.0% increase).
"This is what billions in lobbying, marketing and product development buy – more users and more addiction. The latest data from HHS makes clear what we've said all along, the normalization and industrialization of today's high potency THC drug products is bad for Americans of all ages, especially our next generation. Big Marijuana has set its sights on hooking a new generation of users by telling people their products are safe and even beneficial.
"These numbers will make investors happy, but their success comes at a price that includes the mental and physical health of young users," said Dr. Kevin Sabet.
"Industry marketing and misinformation campaigns continue to result in more use, more addiction and lower perceptions of risk that fuel both trends," Sabet added.
"These drugs aren't safe and they're not medicine. No matter what the industry says they will increasingly fall into the hands of young people. Legislators across the country who allow this to continue are complicit in the inevitable negative outcomes for public health, safety, educational attainment and the economy. Faced with this pattern of data, real leaders will pursue policies that weaken this predatory industry's growth, discourage drug use, support treatment and counter misinformation," Sabet stated.