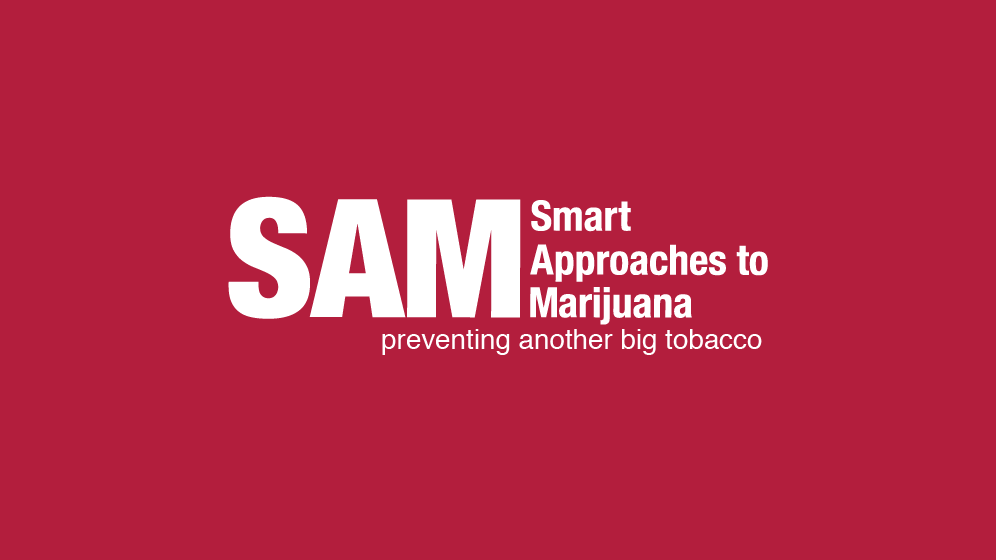 (RALEIGH, NC) – A coalition of parents, public safety officials, and public policy experts has launched a new grassroots campaign to educate lawmakers about the dangers associated with today's commercial pot industry and high-potency marijuana products.
Smart Approaches to Marijuana: North Carolina (SAM Action NC) today joined the North Carolina Troopers Association, the North Carolina Faith & Freedom Coalition, and parents to launch a campaign in opposition to North Carolina Senate Bill 3, a bill that would legalize medical marijuana, citing significant concerns about public health and safety. The effort will include advertising, billboards, and outreach to state lawmakers.
"We're facing a nationwide drug crisis and the last thing North Carolina needs is a commercial marijuana industry that's pushing high-potency drugs," said SAM Action Executive Vice President Luke Niforatos. "Across the country, states that have opened the door to Big Marijuana have seen negative effects on public safety, mental health, and young people. Youth use, cannabis –use –disorder, drugged-driving fatalities, emergency room visits, and the illicit market have all proven to get worse when legislators bow to industry lobbyists."
"The states may change, but the industry's lies remain the same. That's why we're bringing together law enforcement, parents, the medical community, and others to ensure North Carolina doesn't go down the road of legalizing these drugs. North Carolina cannot allow the same industry that preyed on young people and communities of color with cigarettes for decades to do it all again," Niforatos said.
Leadership from the North Carolina Troopers Association also voiced concerns about the serious risks associated with S.B.3, including the dangers of driving under the influence of marijuana.
"The data are coming in from across the country and impaired driving is claiming lives constantly," said Ben Kral from the North Carolina Troopers Association. "A nationwide report issued last year found that 40 percent of driver fatalities who were tested for drugs had some form of marijuana in their system. In Colorado, drugged driving deaths have more than doubled in recent years. North Carolina doesn't need this industry and we are proud to stand with parents and medical professionals to urge the defeat of S.B. 3."
To bolster the reach of these harrowing statistics, the coalition has launched billboards and digital ads across the state that highlight the tragic consequences of driving while high.
Jason Williams, Executive Director of the North Carolina Faith & Freedom Coalition also expressed deep concerns about the state's move to welcome another addiction-for-profit industry like Big Marijuana. "This industry is preying on young people with mind-altering drugs that medical science has determined can have life-long health impacts. Parents today often aren't aware of the dangerous level of THC contained in products like edibles, vapes and dabs. The push for commercialization also won't help address skyrocketing THC-related car crashes, the booming illegal market, or increasing calls to poison control for young toddlers and children ingesting marijuana-laced candies," Williams said.
SAM Action has also noted that car insurance rates have also increased in every state that has chosen to legalize.
Schools across the country are struggling with kids vaping high-potency THC, which science has concluded lowers IQ and increases rates of depression. "Parents have to activate to prevent this from coming here," said Crissy Groenewegen, Director of the Parent Action Network, who is organizing concerned residents across the Tar Heel State to stop legalization.
"Commercial pot shops aren't a winner for the economy, public health, or communities of color," Niforatos stated. "Elected officials would do well to review the science and the facts, study the outcomes in states like Colorado, California, and Illinois, and then send Big Pot packing."