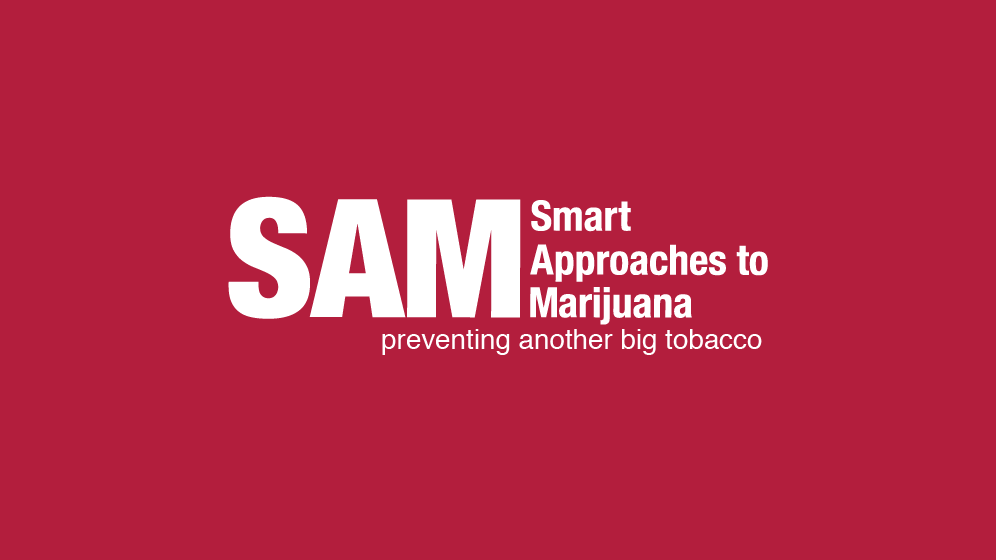 (Alexandria, VA) – Today, Smart Approaches to Marijuana (SAM) released a rebuttal to a new report from the Coalition for Cannabis Policy, Education, and Regulation (CPEAR), a group funded by Molson Coors, Altria (Philip Morris), private cash and other companies.
The report asserted that marijuana legalization is not tied to increases in youth marijuana use–something not supported by their evidence lumping all states together and looking solely at a national number. Additionally, several individual states have shown increases in youth use since legalization.
"We shouldn't be surprised that a Big Tobacco-funded group whose mission is to commercialize marijuana and whose paying members will benefit from that policy change put out a scientifically unsound report," said Dr. Kevin Sabet, President of SAM. "This is like Purdue Pharma telling us opioid use hasn't skyrocketed in the past decade."
While not all methodologically perfect, more rigorous academic studies have painted a much more nuanced picture of the relationship between state marijuana legalization and youth marijuana use. For example, Cerdá et al. found that marijuana use increased 2.0% for 8th graders and 4.1% for 10th graders following Washington State's recreational marijuana law (but no discernible change for Colorado). More recently, Paschall et al. found that California's recreational marijuana law was associated with 18% and 23% increases in the likelihood of lifetime and past 30-day marijuana use among middle and high school students, respectively. Lee et al. found that, relative to Hawaii, the likelihood of high school lifetime and current marijuana use increased 29% and 34% after recreational marijuana was legalized in Alaska.5 Bailey and colleagues found nonmedical marijuana legalization among a large cohort of youth in Seattle, Washington, predicted a more than 6 times likelihood of self-reported past year marijuana and a more than 3 times likelihood for alcohol use among youth when controlling birth cohort, sex, race, and parent education, but was not significantly related to past-year cigarette use.