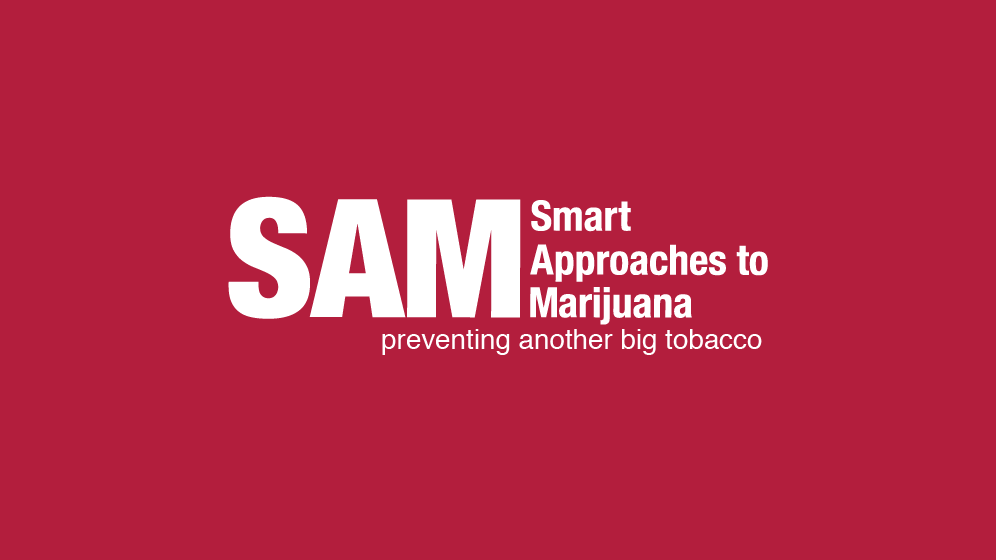 New data released today from the University of Michigan's Monitoring the Future study has found stagnant levels of drug use among 8th, 10th, and 12th graders this year, but several statistics were nonetheless alarming.
Increases in daily marijuana use among 12th graders continue to trend upwards, at 6.9% in 2020, versus 5.8% in 2018. And daily use among 8th graders is still 50% higher than it was just two years ago, and 30% higher among 10th graders. When looking at even longer-term trends, the numbers get more disturbing.
Near-Daily Use of Marijuana by 12th Graders, 2018-2019
"It's good to see youth drug use rates overall remain steady, but the daily marijuana use rates among students are still extremely concerning. Not only are 12th graders, for example, using at a 300% higher rate than 1991, the kind of marijuana used today is nothing like yesterday's product," said Dr. Kevin Sabet, president of Smart Approaches to Marijuana (SAM) and a former senior drug policy advisor to the Obama Administration. "Additionally, rates of marijuana vaping among young people remain shockingly high, especially given the continued drop in rates of perceived harm. This report continues to make the case for the need for further investment in education as to the harms of high potency marijuana use and a moratorium on marijuana legalization efforts."
The 2020 Monitoring the Future survey, compiled by researchers at the University of Michigan and funded by the National Institutes of Health, is the benchmark for student drug use in the country.
Versus 2019, marijuana vaping among 8th graders and 12th graders trended up non-significantly. Among 8th graders, 8.1% report annual use of pot vapes (a 15.7% increase over the previous year), 10.2% report lifetime use (a 13.3% increase over the previous year), and 4.2% report past-month use of marijuana vapes (a 7.7% increase over the previous year).
Furthermore, only 36% of 10th graders believe regular use of marijuana to be harmful, an 8.8% decline over the previous year, while 65% of 10th graders disapprove of regular use, a 3.1% decrease over the previous year. Finally, daily marijuana use among high school seniors continues a historic trend of far outpacing daily use of cigarettes and alcohol.
Today's marijuana is especially harmful to adolescents and is known to have a whole host of damaging effects on developing brains. Adolescent marijuana use severely impacts the ability of our youth to learn, greatly increases the risk of serious mental illness, impairs memory, and can even result in a loss of up to eight IQ points.