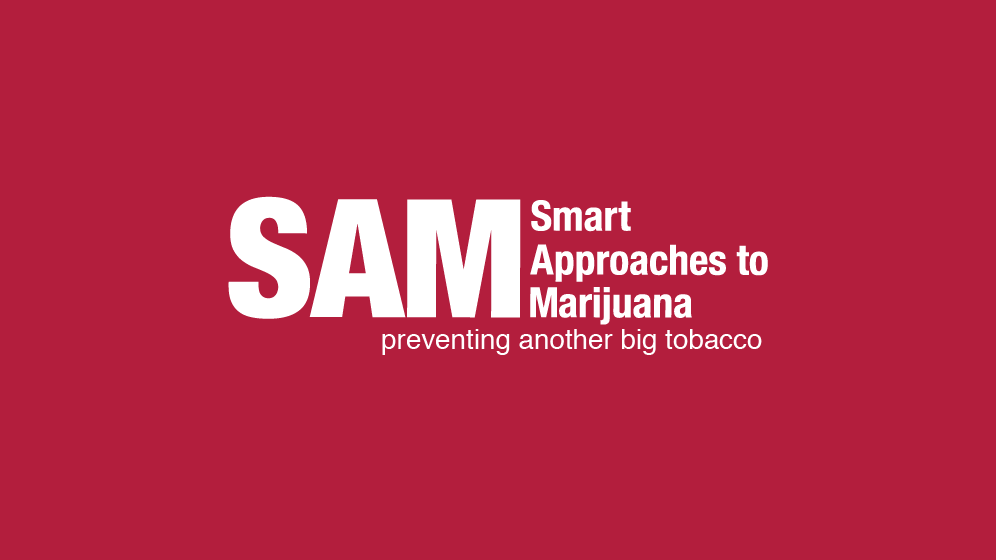 Marijuana use among young adults (aged 18-28) has reached an all-time high according to new data from the largest, most comprehensive drug use survey of students in the United States. The Monitoring the Future survey, compiled by researchers at the University of Michigan and funded by the National Institutes of Health, is the benchmark for student drug use in the country.
"It seems more data comes to light each day showing how marijuana commercialization has normalized the use of the drug and today's release further backs that up," said Dr. Kevin Sabet, president of Smart Approaches to Marijuana (SAM) and a former senior drug policy advisor to the Obama Administration. "Use rates of most other drugs have either remained steady or declined, marijuana remains to be an outlier to this trend. Big Pot is rejoicing while public health officials' warnings are being ignored."
According to the data, past-year and past-month marijuana use was highest among those aged 21-22 with use rates of 45 and 31 percent, respectively. An analysis of the data found that around one out of ten respondents aged 19-28 reported using the drug at least 20 times in the previous month, which is a 50 percent increase since 2012.
Marijuana vaping has seen a tremendous increase among young people. Among college students, past-month marijuana vaping skyrocketed 169 percent from 2017 to 2019. Among non-college youth, marijuana vaping rose 117 percent over the same time span. Furthermore, the amount of young people perceiving a risk from marijuana use has reached an all-time low. Per the survey, 5-7 percent of young adults perceived great risk of harm for experimental use of marijuana while 21- 24 percent perceived great risk of regular use.
This data follows closely on the heels of another release of federal data finding massive increases in youth addiction to marijuana and past-month youth use of the drug and comes one week prior to a tentatively scheduled Congressional vote on the MORE Act, a bill to legalize marijuana at the federal level.