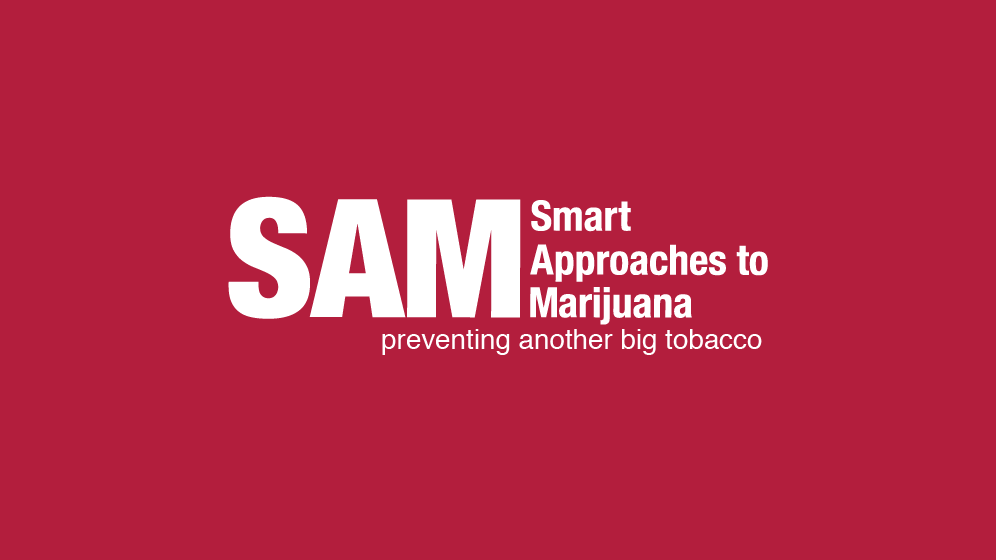 In response to the marijuana industry's wide expansion into the state, Smart Approaches to Marijuana Action (SAM Action), a non-profit 501 (c)(4) organization opposed to the legalization and commercialization of marijuana, whose sister organization SAM was founded by former Congressman Patrick J. Kennedy, is proud to announce the opening of our New York office in the West Village of Manhattan. This office will serve as a critical center of collaboration and work for SAM Action and it's New York affiliate, SAM-NY, as well as regional partners. Check out the video announcement of our office by clicking here or on the image below.
"SAM has now grown to almost a dozen employees around the country, and we are thrilled to be able to plant a flag in the historic West Village neighborhood of New York. As 311 calls for marijuana problems skyrocket in the city, New Yorkers deserve better," said Kevin Sabet, President of SAM Action. "And we will be keeping a watchful eye down the road on Wall Street, where investors are hopping onto the 'green rush' in pursuit of profits over public health. We also will be active in Albany."
A recent Emerson College poll found more than half of New Yorkers oppose the full legalization of marijuana when given the full range of options on drug policy. The poll also found that 76% of New Yorkers did not support marijuana advertising, 73% did not support public use of marijuana, 58% did not support marijuana stores in their neighborhoods, and half of New Yorkers were against marijuana candies, gummies, cookies, and other edibles. The New York State Department of Health released a study recommending the state legalized the drug for recreational use. SAM is currently evaluating this report with its award-winning scientific advisory board will soon release a response.
"The SAM family has successfully worked hard across the river in New Jersey this year to thwart marijuana commercialization and we intend to do the same in New York," said Sabet. "I look forward to the ways this new office space will allow our team to expand in ways we've never been able to before to better push back against Big Marijuana."
To learn more about the efforts in New York, please visit www.SAM-NY.org. To keep up with actions in other states, head over to www.samaction.net, and to learn more about action at the federal level, as well as learning more about the impact of marijuana legalization, check out www.learnaboutsam.org.