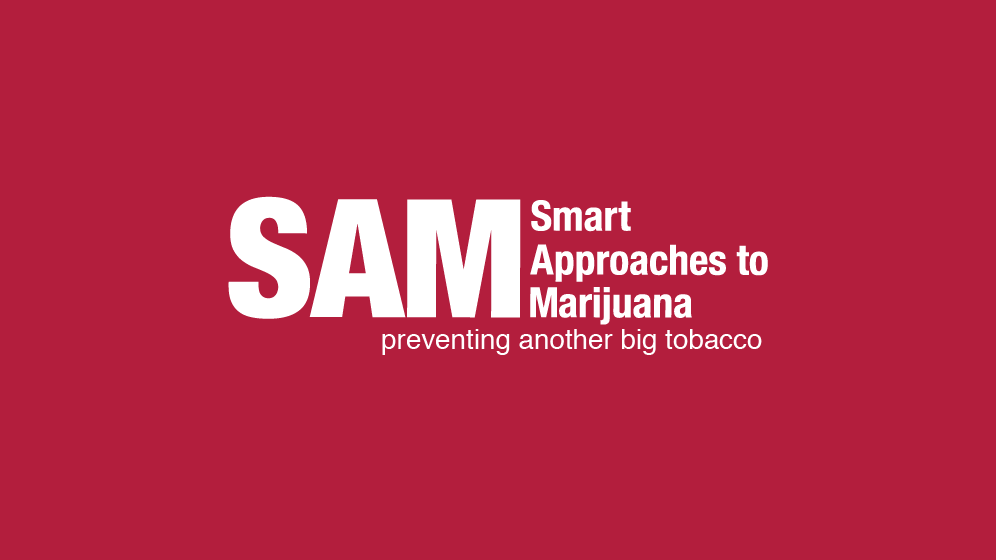 Contact: SAM Press Office/Luke Niforatos            FOR IMMEDIATE RELEASE  
press@learnaboutsam.org; 303-335-7584                                January 17, 2018
New National Poll Shows Support for Marijuana Legalization Dips Below 50% When Voters Are Given Other Policy Choices
Mason-Dixon poll on marijuana finds support for non-legalization stands at 50%; It also finds 50% support for federal laws if individual users aren't targeted
(January 17, 2018 – Alexandria, VA) – A national poll conducted by Mason Dixon and funded by Smart Approaches to Marijuana (SAM), found support for non-legalization measures like decriminalization edges out support for full marijuana legalization. In the poll, 49% of likely voters supported legalization whereas 50% supported other policies. One percent were undecided.
"The country is almost evenly split on legalization," said Brad Coker of Mason-Dixon polling. "When people are given the choices of decriminalization, keeping marijuana illegal, or medical marijuana, cumulatively they slightly prefer these alternatives over legalization."
The poll also found 50% of Americans were comfortable with enforcing federal marijuana laws if individual users were not targeted. Only 43% of likely voters said they would still oppose enforcing federal laws.
"This poll shows that we need to move beyond this false dichotomy between prohibition and legalization, especially for individual users," said Kevin Sabet, Ph.D., President of SAM. "These results clearly indicate the oft-touted vast public support for marijuana legalization has a shakier foundation than marijuana investors would have you believe. This should give pause to politicians and marijuana financiers alike."
###
______________________________________________________________
About SAM
Smart Approaches to Marijuana (SAM) is a nonpartisan, non-profit alliance of physicians, policy makers, prevention workers, treatment and recovery professionals, scientists, and other concerned citizens opposed to marijuana legalization who want health and scientific evidence to guide marijuana policies. SAM has affiliates in more than 30 states.