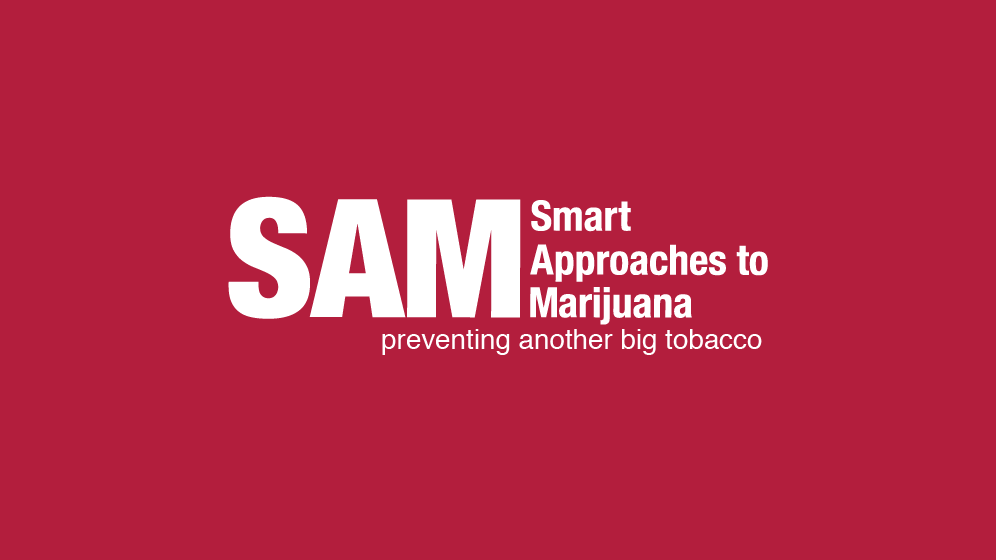 SAM Action to Investigate Campaign Contributions of Signatories to Rep. Rohrabacher's Marijuana Appropriations Letter
Contact: Anisha Gianchandani
anisha@learnaboutsam.org
+1 (703) 828-8182
[Alexandria, VA, March 27, 2017] – Today, Smart Approaches to Marijuana Action (SAM Action), a national organization dedicated to advancing evidence-based marijuana laws, announced plans to investigate all signatories to Congressman Dana Rohrabacher (R-CA)'s letter to appropriators requesting special language on medical marijuana enforcement. SAM will cross-reference every House member who signs the letter with available reports showing which members have taken campaign contributions from the marijuana industry.
"Legalization is about making a small number of people very rich. For them, it's all about the money," said SAM Action President Kevin A. Sabet. "Just this month, a state police report was leaked showing the link between Oregon's medical marijuana program and the thriving black market trafficking pot to non-legal states and even foreign countries. The representatives who sign on to this letter will be investigated, and any ties to the pot industry lobby will be exposed. There's a money trail behind further relaxation of federal marijuana laws, and it points to politicians who have taken money from the next big addictive industry."
Congressman Rohrabacher's letter asks the Appropriations Committee to prevent the Department of Justice from enforcing federal law in states that have legalized medical marijuana, despite a documented increase in black market diversions from legal medical marijuana states. Oregon, a state with one of the oldest medical marijuana programs in the country, recently reported significant black market diversions from counties with higher concentrations of Oregon Medical Marijuana Program (OMMP) registrants, finding "an association between OMMP registrants and source diversion counties."
Evidence shows that marijuana – which has skyrocketed in average potency over the past decades – is addictive and harmful to the human brain, especially when used by adolescents. In states that have already legalized the drug, there has been an increase in drugged driving crashes, youth marijuana use, and rising debt. These states have seen a black market that continues to thrive, sustained marijuana arrest rates, and a consistent rise in alcohol sales.
###
About SAM Action
SAM Action is a non-profit, 501(c)(4) social welfare organization dedicated to promoting healthy marijuana policies that do not involve legalizing drugs. Learn more about SAM Action and its work at visit www.samaction.net.