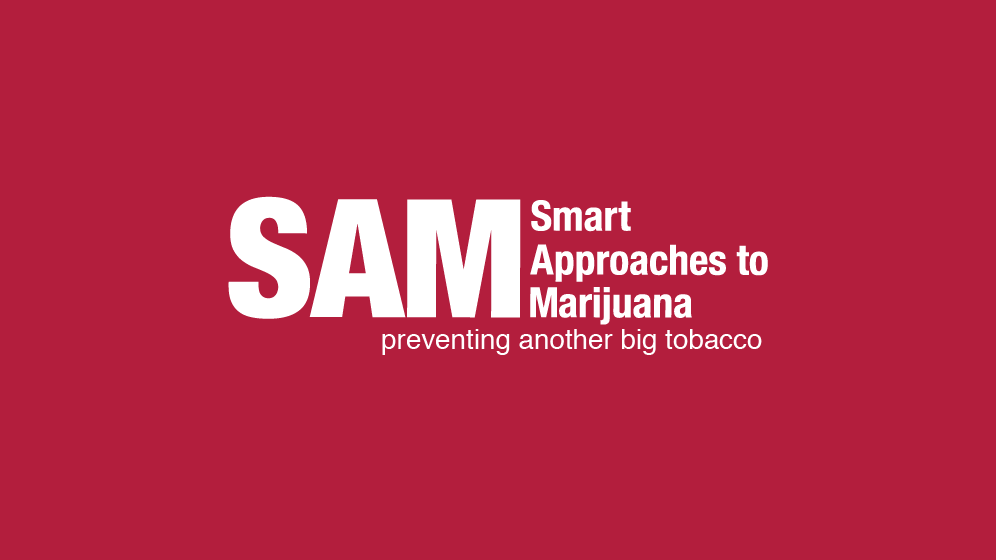 CORRECTED                                                                            Contact: Will Jones
September 11, 2015                                                         will@learnaboutsam.org
HHS FINDS MARIJUANA USE UP 12%, PERCEPTION OF HARM DOWN 
The National Survey on Drug Use and Health, America's annual drug use survey, also finds fewer young people perceiving risk in smoking marijuana once a week or more.
(WASHINGTON DC)-Today, the Department of Health and Human Services found that marijuana use among all Americans 12+ – especially those over 26 – significantly increased in 2014 compared to 2013. The number of 16 and 17 year-olds using marijuana in the past month also increased, but the increase did not reach statistical significance (14.2% versus 15.0%).
"We should not be surprised that marijuana use is on its way up," remarked SAM President Kevin Sabet. "The marijuana industry is telling kids — indeed all Americans — that their product is safe and healthy. Now more than ever, we need a major public awareness effort launched in this country to counter the misinformation of Big Marijuana."
The survey also found that the number of people, especially young people, perceiving great harm in smoking marijuana at least once a week also fell significantly. Currently, only 37% of 12-to-17 year-olds find smoking marijuana at least once a week to be harmful, compared to 55% in 2005 and 45% in 2011.
"Brains are under construction until our mid-20s," remarked Dr. Stu Gitlow, SAM's Vice Chair and a former President of the American Society of Addiction Medicine. "We should be alarmed at these statistics – they serve as a wake-up call for all of us."
Smart Approaches to Marijuana has four main goals:
* To inform public policy with the science of today's marijuana.
* To reduce the unintended consequences of current marijuana policies, such as lifelong stigma due to arrest.
* To prevent the establishment of "Big Marijuana" – and a 21st-Century tobacco industry that would market marijuana to children.
* To promote research of marijuana's medical properties and produce, non-smoked, non-psychoactive pharmacy-attainable medications.
###
About SAM
Smart Approaches to Marijuana (SAM), a nonpartisan, non-profit alliance of physicians, policy makers, prevention workers, treatment and recovery professionals, scientists, and other concerned citizens opposed to marijuana legalization who want health and scientific evidence to guide marijuana policies. SAM has affiliates in 30 states.