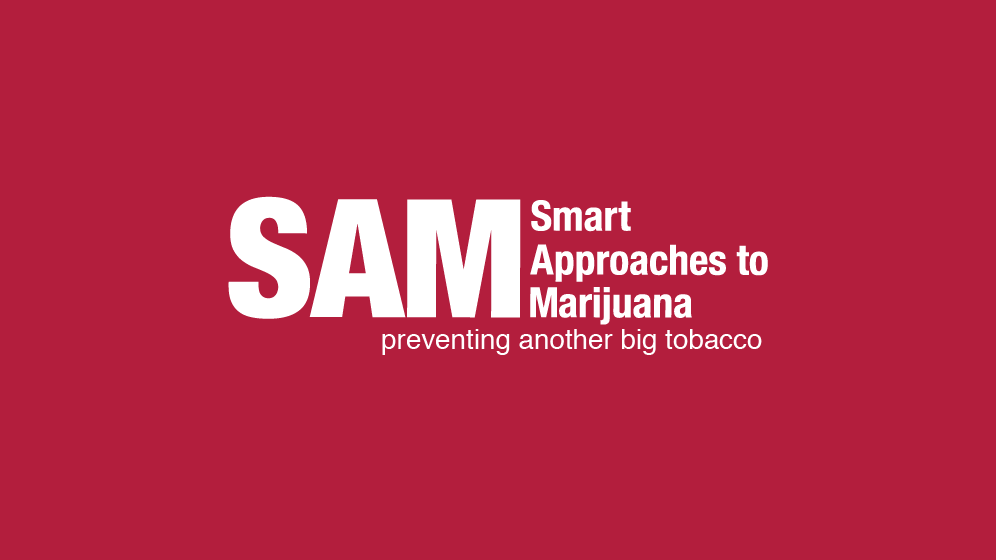 The State of Georgia and GW Pharmaceuticals have forged an unprecedented agreement that is a smart, compassionate way to ensure children with intractable epilepsy receive a new medication based on a non-intoxicating component of cannabis.
Project SAM (Smart Approaches to Marijuana), a nonpartisan alliance of lawmakers, scientists and other concerned citizens, chaired by former Congressman Patrick J. Kennedy and directed by former White House drug-policy advisor Kevin A. Sabet, applauded today's announcement by the State of Georgia and GW Pharmaceuticals. The two have forged a memorandum of understanding that will allow the study of GW's investigational cannabidiol (CBD) product, Epidiolex®, in the treatment of children with medication-resistant epilepsies.
SAM does not receive any funding from GW Pharmaceuticals or the State of Georgia.
The public-private partnership will allow researchers at Georgia Regents University Augusta (GRU) to study investigational cannabidiol and potentially change the lives of children with medication-resistant epilepsies.
"Rather than leaving desperate parents to search for miracle cures on the Internet or through other means, the State of Georgia stands out as a compassionate, courageous leader for families," Mr. Kennedy said. "We applaud this effort and urge other states to follow the Georgia model."
There is pre-clinical evidence that CBD, a non-intoxicating component of marijuana, can be helpful in children with intractable epilepsy. Earlier in the year, SAM urged the U.S. Food and Drug Administration to speed up medication development related to CBD.
SAM's concerns are rooted in the release of products claiming to be "high-CBD" that have been found also to have significant levels of THC, the component of marijuana that induces an addictive high. There is strong evidence that THC can be damaging to very young brains, and, in some cases, may act as a pro-convulsant. Also troublesome is that products claiming to be CBD-rich and found on the Internet or in "medical marijuana dispensaries" have no assurances of quality and safety from independent scientific bodies, such as the FDA.
"We continue to urge the FDA, working with DEA, to speed up the development of CBD so that every family can go into a pharmacy and purchase an affordable, reliable dose of CBD in a non-smoked form for children who need it," Mr. Sabet said. "For now, Georgia has found a novel approach that will likely save lives. This is a model for all states to follow."
[box type="shadow"]Project SAM, has four main goals:
• To inform public policy with the science of today's marijuana.
• To prevent the establishment of "Big Marijuana" — and a 21st-Century tobacco industry that would market marijuana to children.
• To promote research of marijuana's medical properties and produce, non-smoked, non-psychoactive pharmacy-attainable medications.
• To have an adult conversation about reducing the unintended consequences of current marijuana policies, such as lifelong stigma due to arrest.[/box]
About Project SAM
Project SAM is a nonpartisan alliance of lawmakers, scientists and other concerned citizens who want to move beyond simplistic discussions of "incarceration versus legalization" when discussing marijuana use and instead focus on practical changes in marijuana policy that neither demonizes users nor legalizes the drug. Project SAM has affiliates in twenty-five states, including Georgia, New York, California, Colorado, Vermont, Hawaii, Massachusetts, Missouri, and other jurisdictions.
###