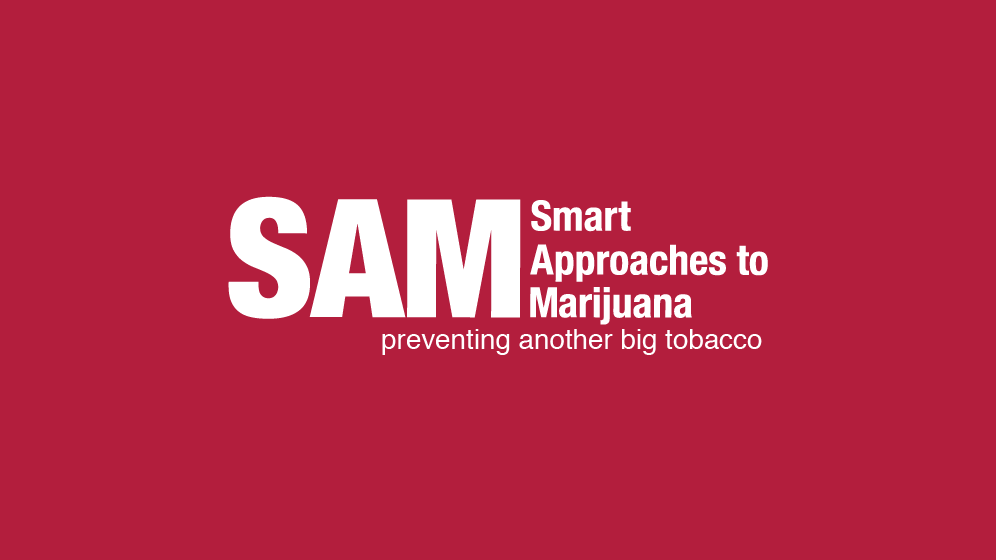 SAM LAUNCHES WEBSITE TO TRACK VIOLATIONS OF JUSTICE DEPARTMENT MEMO;
THC-POSITIVE DRUG TESTS IN COLORADO SKYROCKET SINCE LEGALIZATION 
National group launches www.legalizationviolations.org and announces that positive THC drug tests in Colorado have risen 44% since the state began retail marijuana sales
(FEBRUARY 17, 2014) – Smart Approaches to Marijuana, chaired by former Congressman Patrick J. Kennedy, announced today the launch of www.legalizationviolations.org, a website designed to track the violations of the Department of Justice's eight points in Colorado and Washington. To coincide with the launch, SAM also announced that Conspire, a company that provides drug testing to businesses and schools, has found that the number of their clientele testing positive for THC, the active ingredient in marijuana, has risen 44% from December, 2013. This also represents a 270% increase since de facto legalization (commercial medical marijuana retail sales) began in 2009.
"With new data coming in every week to confirm the negative impact legalization is having on our country, it is important we have a central repository for tracking and collecting information," remarked Kennedy. "Today's number showing a massive increase in Coloradans, including students testing positive for marijuana, is just one example of this failed policy fueling mass promotion and normalization of marijuana. We intend to keep score of these failures."
The new drug testing numbers are from laboratory confirmed positive results on urine drug screens collected at Conspire Colorado Springs and sent out for lab results to Alere Toxicology, Medtox and Redwood Labs. They represent all drug screen candidates (employees, students and private individuals) that make up Conspire's clientele.
Dr. Kevin Sabet, Director of Smart Approaches to Marijuana (Project SAM), commented: "These numbers are not alarming only for public health, but also for American business. As more and more people begin using marijuana – an inevitable consequence of legalization and the mass promotion accompanying it – productivity in the workplace is going to decline while absenteeism and accidents will increase."
Ben Cort, a SAM Board Member who is also from the Center for Dependency, Addiction, and Rehabilitation at University of Colorado Hospital, stated ,"Given the significant change in attitudes in Colorado towards marijuana, and the increased number of people using the drug and adolescents seeking treatment for it, I am not surprised by these numbers. As the adults and children of Colorado continue to be inundated by marijuana marketing, I expect to see these numbers to increase even more – resulting in millions of dollars in social costs."
###
About Smart Approaches to Marijuana:
Project SAM is a nonpartisan alliance of lawmakers, scientists, and concerned citizens who want to move beyond simplistic discussions of "incarceration versus legalization" when discussing marijuana use, and instead focus on practical changes in marijuana policy that neither demonizes users nor legalizes the drug. SAM supports a treatment, health-first marijuana policy and worries of a new Big Tobacco industry for marijuana.
About Conspire!
Conspire! is a workplace drug testing company providing a total testing solution that directly improves the quality of life for all by lessening the abuse of drugs and alcohol in society, and by connecting people with the tools that provide answers, ensure safety, and inspire change one screen at a time.