The Honorable Patrick J. Kennedy
Former United States Representative, Rhode Island; Co-Founder, One Mind, and Founder, Kennedy Forum

The Honorable Patrick J. Kennedy is a former member of the U.S. House of Representatives and the nation's leading political voice on mental illness, addiction, and other brain diseases. During his 16-year career representing Rhode Island in Congress, he fought a national battle to end medical and societal discrimination against these illnesses, highlighted by his lead sponsorship of the Mental Health Parity and Addiction Equity Act of 2008–and his brave openness about his own health challenges.
The son of Senator Edward "Ted" Kennedy, he decided to leave Congress not long after his father's death to devote his career to advocacy for brain diseases and to create a new, healthier life and start a family. He has since founded the Kennedy Forum, which unites the community of mental health, and co-founded One Mind for Research, a global leader in open science collaboration in brain research. Kennedy is also the co-author of "A Common Struggle," which outlines both his personal story and a bold plan for the future of mental health in America.
Patrick lives in New Jersey with his wife, Amy, and their four children.

David Frum is a Canadian-American journalist whose politically conservative perspective has shaped the reporting and editorial stances of some of the world's most prominent news organizations, including the Wall Street Journal, National Post, New York Times, Daily Telegraph and CNN.
After earning a law degree from Harvard University, Mr. Frum worked as a senior fellow at the Manhattan Institute for Policy Research. In 2000, he was appointed to serve President George W. Bush as a speechwriter on economics. In 2009, Mr. Frum launched a dynamic political website aimed at attracting younger readers. In 2012, that site was merged into The Daily Beast, where Mr. Frum continues blogging.
He is also the author of seven books, including his first novel, Patriots, which was published in April 2012.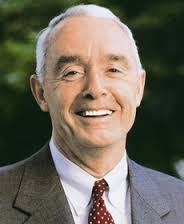 Gen. Barry R. McCaffrey was the director of the White House Office of National Drug Control Policy (ONDCP) during the Clinton Administration. He was confirmed to the position by unanimous vote of the U.S. Senate and served as a member of the President's Cabinet and the National Security Council for drug-related issues.
He currently serves as a national security and terrorism analyst for NBC, MSNBC, and CNBC News.  Following government service, McCaffrey served as the Bradley Distinguished Professor of International Security Studies and then as an Adjunct Professor of International Security Studies at the United States Military Academy at West Point, NY.
McCaffrey graduated from Phillips Academy in Andover, Massachusetts and the U.S. Military Academy at West Point. He holds a Master of Arts degree in civil government from American University. He attended the Harvard University National Security Program as well as the Business School Executive Education Program. McCaffrey is a member Phi Kappa Phi, a national honor society dedicated to the recognition and promotion of academic excellence in all disciplines. In 2010, he was honored as a Distinguished Graduate by the West Point Association of Graduates at the United States Military Academy. He was also inducted into the US Army Ranger Hall of Fame at Ft Benning.
Prior to confirmation as the National Drug Policy Director, McCaffrey served as the Commander-in-Chief of the U.S. Armed Forces Southern Command coordinating national security operations throughout Latin America. During his military career, he served overseas for thirteen years and completed four combat tours. He commanded the 24th Infantry Division (Mech) during the Desert Storm 400-kilometer left hook attack into Iraq.
McCaffrey served as the three star assistant to General Colin Powell and supported the Chairman as the JCS advisor to the Secretary of State and the U.S. Ambassador to the United Nations.
At retirement from active duty, he was the most highly decorated four-star general in the U.S. Army. He twice received the Distinguished Service Cross, the nation's second highest medal for valor. He was also awarded two Silver Stars for valor, and received three Purple Heart medals for wounds sustained in combat.
[/tabs]
[tabs slidertype="left tabs"]