When we set out to recruit the top thinkers in the nation to inform America's approach to marijuana we didn't anticipate how quickly our services would be in demand. Things moved quickly and we found ourselves in the spotlight fielding more media requests than any of us could handle as well as requests to speak all over the country and world.
Demand has been overwhelming and we're working to meet the growing need for education on marijuana, medical marijuana the marijuana industry, and failings of marijuana commercialization – so we've launched the SAM Speakers Bureau. Informed by science, medicine, practical experience and a passion to see reason and sound logic triumph over rhetoric and profit seeking, our speakers are truly some of the finest minds in the nation on this subject.
A portion of your costs go to SAM to support the education work so when you book a SAM speaker you are not only getting a remarkable resource for your event, you are helping to support SAM's educational mission. SAM is a non-profit, 501(c)(3) organization dedicated to education.
We speak on many topics, including: marijuana and health, marijuana and medicine, marijuana and the adolescent, marijuana and the brain, marijuana legalization, marijuana and new trends, and many other topics related to marijuana.
Please fill out the "Book Speaker" form and we will be back to you in short order with availability and pricing:
Powered by 123ContactForm | Report abuse
Some of our speakers include:
[divider_flat][column-group] [column]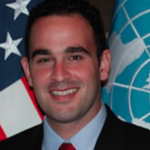 Dr. Kevin Sabet

SAM President and CEO. Author, consultant, advisor to three U.S. presidential administrations, and assistant professor, Kevin A. Sabet, Ph.D., has studied, researched, written about, and implemented drug policy for almost 20 years. He has worked in the Clinton (2000), Bush (2002-2003) Administrations, and …[wp_colorbox_media url="https://learnaboutsam.org/wp-content/uploads/2015/04/Sabet1.png" type="image" hyperlink="click here to read full bio"]
[/column][column]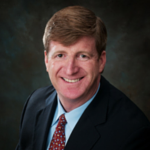 The Honorable
Patrick Kennedy
A pioneer in mental health policy and advocacy, Rep. Patrick J. Kennedy served Rhode Island's First Congressional District for 16 years, championing causes essential to the well-being of all Americans. During his time on Capitol Hill, Mr. Kennedy was the author and chief sponsor of the Mental Health Parity …[wp_colorbox_media url="https://learnaboutsam.org/wp-content/uploads/2015/04/Kennedy-Bio-2.png" type="image" hyperlink="click here to read full bio"] [/column][/column-group] [column-group] [column]