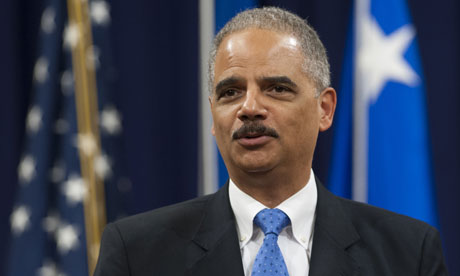 SAM says to "prepare the floodgates" for negative consequences as a result of a new Big Marijuana industry being emboldened; calls for the CDC, Surgeon General, National Institutes of Health to fund public health monitoring systems
August 29, 2013 – Project SAM (Smart Approaches to Marijuana), a national alliance calling for smart marijuana policies grounded in neither incarceration nor legalization, reacted to today's "trust but verify" approach announced by the Department of Justice that would allow states to go forward with tax and licensing schemes for marijuana:
"This is disappointing, but it is only the first chapter in the long story about marijuana legalization in the US. In many ways, this will quicken the realization among people that more marijuana is never good for any community, which is what happened after the Ogden memo was issued in 2009," remarked Kevin Sabet, co-founder and director of Project SAM (Smart Approaches to Marijuana).
SAM noted that the new guidance was similar in language to the Ogden and Cole memos of 2009 and 2011, respectively. After the Ogden memo was released, medical marijuana stores skyrocketed, and public health consequences soared. An increase in the prosecution of marijuana cases also took place, as the Department of Justice tried to reign in the growing industry.
Patrick Kennedy, co-founder of Project SAM, said, "We can look forward to more drugged driving accidents, more school drop-outs, and poorer health outcomes as a new Big Marijuana industry targeting kids and minorities emerges to fuel the flames."
SAM is also calling for the Surgeon General, Centers for Disease Control, and National Institutes of Health to fund robust data monitoring systems in Washington and Colorado since the new guidance calls for a review of the public health consequences of legalization.
"In Colorado, we've seen an explosion of consequences among kids as a result of the new industry that emerged around so-called medical marijuana after 2009," remarked Christian Thurstone, SAM Board Member and Denver Health treatment provider. "We now have to prepare the floodgates."
###
Project SAM is a bipartisan alliance of lawmakers, scientists, and other concerned citizens who want to move beyond simplistic dichotomies of "incarceration versus legalization" and instead focus on practical changes in marijuana policy that neither demonizes users nor legalize drugs. SAM was co-founded by former Congressman Patrick J. Kennedy. Former George W. Bush Speechwriter, Newsweek/Daily Beast columnist David Frum, Harvard Professor Sharon Levy, Denver Health's Chris Thurstone, University of Kansas tobacco cessation specialist Kimber Richter, and former Obama and Bush advisor Kevin Sabet also serve on the board of SAM. SAM focuses on a "third way" approach to marijuana, and works with state partners to reach the local level.