SAM's Science Advisory Board is composed of world-recognized experts in addiction and its treatment. They work to advance public health and safety by championing our four main objectives.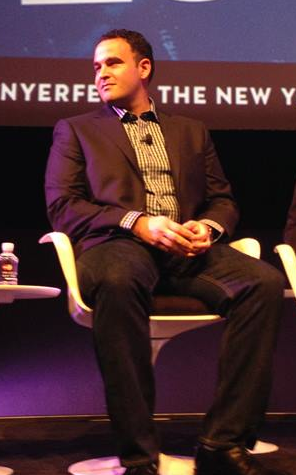 SAM President and CEO.
Author, consultant, advisor to three U.S. presidential administrations, and assistant professor,
Kevin A. Sabet, Ph.D.
, has studied, researched, written about, and implemented drug policy for almost 20 years. He has worked in the Clinton (2000), Bush (2002-2003) Administrations, and in 2011 he stepped down after serving more than two years as the senior advisor to President Obama's drug control director, having been the only drug policy staffer to have ever served as a political appointee in a Democrat and Republican administration. He has appeared since at the Aspen Ideas and New Yorker festivals, on the Organization of American States blue ribbon commission advising hemispheric drug policy, and in hundreds of forums and discussions promoting the ideas outlined in his first book, Reefer Sanity: Seven Great Myths About Marijuana, published by Beaufort. He has been featured on the front page of the New York Times and in virtually every major media publication and news channel on the subject of drug policy.
Dr. Sabet is the Director of the Drug Policy Institute at the University of Florida and an Assistant Professor in the College of Medicine, Department of Psychiatry. With Patrick J. Kennedy, he is the co-founder of Project SAM (Smart Approaches to Marijuana). He is also a policy consultant to numerous domestic and international organizations through his company, the Policy Solutions Lab. His current clients include the United Nations, where he holds a senior advisor position at the Italy-based United Nations Interregional Crime and Justice Research Institute (UNICRI), and other governmental and non-governmental organizations. He also recently served as the only non medical doctor on the writing committee establishing the official position on marijuana legalization for the American Society of Addiction Medicine (ASAM).
In addition, he advises several non-governmental organizations working to reduce drug abuse and its consequences, and serves in an international role as an advisor, in various capacities, to the United Nations and other multi-national organizations.
Dr. Sabet's regular blog is housed at the Huffington Post and he regularly contributes to opinion-editorial pages, including the Washington Post, New York Times, Christian Science Monitor, and the Los Angeles Times. Two of his op-eds published since 2011 have earned him a "Five Best Columns" distinction by The Atlantic. He is the winner of the 2014 Nils Bejerot Award for Global Drug Prevention, given at Stockholm City Hall by the anti-drug organization chaired by H.M. Queen Silvia of Sweden and the John P. McGovern Award for Drug Prevention given by the Institute for Behavior and Health, and Robert DuPont, the founding director of the National Institute on Drug Abuse.
He received his Doctorate of Philosophy and Masters of Science from Oxford University as a Marshall Scholar in 2007 and 2002, respectively, and his B.A. with high honors in Political Science from the University of California, Berkeley in 2001.

Dr. Hoover Adger is Professor of Pediatrics at the Johns Hopkins University School of Medicine and Director of Adolescent Medicine at the Johns Hopkins Hospital, which he joined in 1984. Since that time, he has served as Director of the Substance Abuse Assessment/Intervention Team at The Johns Hopkins Hospital Adolescent Program and as Director of The Johns Hopkins Substance Abuse Faculty Development Programs. In February 1997, Dr. Adger was selected to fill the position of Deputy Director of the White House Office of National Drug Control Policy. In July 1998, he returned to Johns Hopkins to resume his duties as a full-time faculty member.
From 1999-2005, he served as Co-Director of the Strategic Planning Initiative funded by HRSA and SAMHSA/CSAT to advise the federal government and others on improving and expanding
interdisciplinary education and training of health professionals in substance use disorders. He currently serves as principal investigator and project director of the HRSA-funded Leadership & Education in Adolescent Health project at the Johns Hopkins Hospital and as the faculty leader of the Florence Sabin College in the Johns Hopkins School of Medicine. Dr. Adger also is a past president of the Association for Medical Education and Research in Substance Abuse and a past president of the National Association for Children of Alcoholics.
Dr. Adger continues a five-year study of residents' knowledge, attitudes and skills in substance abuse. A major emphasis for him has been on building an infrastructure and funding base for a new program, "The Family Program for the Prevention and Treatment of Substance Abuse."  He is also the Associate Director of the Strategic Planning Initiative for a project funded by HRSA to develop a strategic plan which will advise the federal government and others on improving and expanding interdisciplinary and discipline-specific substance abuse disorders-related education and training in medicine, psychology, pharmacy, social work and allied health.
Ben Cort
's passion for recovery, prevention and harm reduction comes from his own struggle with substance abuse. Sober since June 15, 1996, Ben has been a part of the recovery community in almost every way imaginable. From recipient to provider to spokesperson, Ben has a deep understanding of the issues and a personal motivation to see the harmful effects of drug and alcohol abuse minimized.
Today, he serves as director of professional relations for an adult substance-addiction treatment hospital. However, Ben built much of his career outside of the field of substance abuse recovery. Until 2007, he was the director of human resources at an S&P 500 firm. But his departure from that role did, indeed, compel him to do do more to help people enduring the substance struggles he knows so well. Ben started out by working to support a Colorado-based nonprofit that helps people regain sobriety, Phoenix Multisport (PM). As an original board member and then the nonprofit's first full-time employee, he was instrumental in building Phoenix Multisport into a nationally recognized organization lauded for its innovative approach to building sober communities around sport and healthy activities. He worked extensively with the treatment community and with drug courts and the therapy community as advisor, a member of clinical teams, frequent speaker and liaison.
As someone who understands the experience of addiction treatment as much as the leadership of the programs delivering that treatment, Ben brings a holistic, compassionate and informed perspective to SAM's efforts.
Dr. A. Eden Evins
is an associate professor of psychiatry at Harvard Medical School and director of the Center for Addiction Medicine and the Addiction Research Program of the Massachusetts General Hospital.
She earned her undergraduate degree at the University of Virginia and her medical degree at the Medical University of South Carolina in Charleston. She completed an internship in pediatric medicine at the Children's National Medical Center in Washington, D.C., and her residency in psychiatry at the Massachusetts Mental Health Center and Harvard-Longwood Psychiatry Residency Training Program in Boston, where she was also chief resident. Dr. Evins conducted a fellowship in molecular biology at the Mailman Research Center of McLean Hospital and a second fellowship in clinical and translational research at the Massachusetts General Hospital. She received a master's degree in public health in clinical effectiveness from the Harvard School of Public Health.
Dr. Evins' research interests include development of novel pharmacologic and behavioral treatments for nicotine dependence and for prevention of relapse to nicotine and other addictive disorders in people with and without major mental illness. Her interests also include development of personalized treatment algorithms, pharmacotherapy for negative symptoms and cognitive dysfunction in schizophrenia. She has authored book chapters, reviews and articles that have been published in prestigious scientific journals, such as the American Journal of Psychiatry, Biological Psychiatry, Neuropsychopharmacology, Journal of Clinical Psychiatry, and the Journal of Clinical Psychopharmacology.
Dr. Evins has received two career awards from the National Institute on Drug Abuse (NIDA) of the National Institute of Health (NIH), has twice received a National Alliance for Research on Schizophrenia and Affective Disorders (NARSAD) Young Investigator Award, received the National Institute for Mental Health (NIMH) New Clinical Drug Evaluation Unit Young Investigator Award, and the Massachusetts Department of Public Health Tobacco Control Program Young Investigator Award. She is currently funded by a NIDA career development award to mentor young scientists in patient-oriented addiction research and to continue her work in development of personalized treatments for addictive disorders, and by two NIDA R01 grants, two R21 grants and one U01 grant for the study of novel pharmacologic and behavioral treatments for addictive disorders.

Sion Kim Harris
is an epidemiologist and survey design specialist with extensive experience in survey/questionnaire design, implementation, and data analysis. She is currently an Associate Investigator in the Center for Adolescent Substance Abuse Research, and is also the Director of the Survey Research Methods Core of the Clinical Research Program of Children's Hospital Boston. She has collaborated in the development and psychometric testing of numerous instruments including a comprehensive adolescent health status questionnaire called the Child Health and Illness Profile (CHIP-AE) and a brief screen for adolescent alcohol and drug abuse used in primary care settings (the CRAFFT).
She is currently involved in a number of studies related to adolescent and young adult health, including the Massachusetts College Alcohol Study project which evaluates the effectiveness of policy changes on MA state college student drug use, an evaluation of the psychometric properties among adolescents of a brief multi-dimensional measure of religiousness/spirituality, the development and psychometric evaluation of a new tool to assess environmental influences of adolescent physical activity, and an evaluation of a science curriculum supplement teaching high school students about the effects of substance use on the brain. Previous projects have included analyses of the Massachusetts Youth Risk Behavior Survey data, the Massachusetts Behavioral Risk Factor Survey data, and the National Longitudinal Study of Adolescent Health data (with Lydia Shrier, MD MPH).
Dr. Harris received her doctorate from the Johns Hopkins Bloomberg School of Public Health in 1996, after which she worked for the Mass. Department of Public Health as the Project Manager of Adolescent and School Health for the Office of Statistics and Evaluation in the Bureau of Family and Community Health. She provided oversight and leadership in research and program evaluation projects related to teen births, teen pregnancy prevention, school health and school-based health centers, and youth risk behaviors. She is the recipient of the 2006 Young Professional Award given by the Maternal and Child Health Section of the American Public Health Association.
Sharon Levy
is a board-certified Developmental-Behavioral Pediatrician and an assistant professor of pediatrics at Harvard Medical School. She also has a master's degree from the Harvard School of Public Health.
Dr. Levy is the director of the Adolescent Substance Abuse Program at Children's Hospital Boston, where she has evaluated and treated hundreds of adolescents with substance use disorders.
She has published extensively on the outpatient management of substance-use disorders in adolescents, including screening and brief advice in primary care, the use of drug testing and the outpatient management of opioid dependent adolescents. She is the principal investigator of the SAMHSA-funded medical residency SBIRT project at Children's Hospital Boston and an NIAAA-funded study validating the youth alcohol screening tool in a population of youth with chronic medial illness.
Dr. Levy currently serves as the chair of the American Academy of Pediatrics Committee on Substance Abuse.

Kimber Richter
is a Professor of Preventive Medicine and Public Health at the University of Kansas.
Her research is focused on treating tobacco dependence and training health professionals to incorporate tobacco treatment into their clinical practice. She is clinical director of the University of Kansas Hospital's highly successful tobacco-treatment program, UKanQuit at KUMed. Her research projects — many of which have received funding from the National Institutes of Health — include treating rural smokers and understanding the overlap in tobacco and other drug dependence.

Dr. Paula Riggs
is an associate professor in the Department of Psychiatry at the University of Colorado at Denver. For the last decade, she also has served as director of psychiatric services for adolescents at the university-affiliated Addiction, Research and Treatment Services (ARTS).
Dr. Riggs' research career has focused on the development and testing of effective pharmacotherapy and behavioral treatment interventions in adolescents with substance use disorders and psychiatric comorbidity. More recently, her research has expanded to multi-site effectiveness trials of combined pharmacotherapy and behavioral interventions conducted in community-based treatment settings.
Dr. Riggs has been the principal investigator on several research grants funded by the National Institutes of Health and National Institue on Drug Abuse. They include a recently completed randomized, controlled trial of fluoxetine versus placebo and cognitive behavioral therapy (CBT) in depressed, substance-dependent adolescents. She is currently the principal investigator of a multi-site trial in NIDA's Clinical Trials Network (CTN): A Randomized Controlled Trial of OROS-MPH for ADHD in Adolescents with Substance Use Disorders.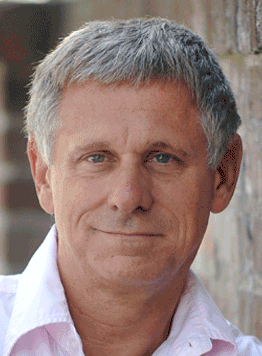 Howard C. Samuels, PsyD, is a leading drug and alcohol addiction expert. He is a licensed therapist with a Doctorate in Clinical Psychology with years of experience running two successful treatment centers, and is the founder of The Hills Treatment Center.
Dr. Samuels specializes in the treatment of mood and addictive disorders, love addiction and substance abuse intervention. Dr. Samuels has been clean and sober for 29 years from heroin and cocaine addiction.
As the son of a prominent New York state political figure, Howard's private battle with addiction became public when his drug busts in 1969 and 1971 hit the front pages of the New York Post and New York Daily News, and were covered in Newsweek and Rolling Stone magazine.
As a columnist with The Huffington Post, Howard comments on the epidemic crisis of drugs and alcohol in America. His testifying before the California Senate Public Safety Commission resulted in legislation prohibiting the sale to minors of the dangerous hallucinogenic Salvia.
Howard is widely sought after by network television shows such as ABC's Good Morning America, NBC's The Today Show, CBS, CNN, Entertainment Tonight and many more, as well as syndicated radio programs for his professional and personal experience with recovery.


Dr. Christian Thurstone
is one of fewer than three dozen physicians in the United States who are board certified in general, child and adolescent and addictions psychiatry.
He is medical director of one of Colorado's largest youth substance-abuse-treatment clinics and an associate professor of psychiatry at the University of Colorado Denver, where he conducts research on youth substance use and addiction and serves as director of medical training for the university's addiction-medicine fellowship program. Dr. Thurstone has completed medical training at the University of Chicago, Northwestern University and UCD. In 2010, he completed five years of mentored research training through the National Institute on Drug Abuse/American Academy of Child and Adolescent Psychiatry K12 Research Program in Substance Abuse. He is also a past president of the Colorado Child and Adolescent Psychiatric Society.
In June 2012, the United States Congress awarded him another title: U.S. Army Major. He is honored to treat American service members who need mental healthcare as an Army Reserves officer in the Combat Stress Unit of the 807th Medical Command.
Dr. Thurstone is a fluent Spanish speaker and enjoys working with many of his young patients and their families in his second language.
Teens in Colorado and throughout metro Chicago call him Dr. T, the name under which he writes a weekly advice column for The Tribune Co.-owned student newspaper, The Mash.
Dr. T likes to talk tennis. He plays his favorite sport competitively and is ranked among the top 15 players in the United States Tennis Association's Men's 40s Division — which helps him connect with the top national athletes he treats as a physician for an NFL team.
When he's not in the office, you stand a good chance of finding him on a tennis court. You can also find him online at www.drthurstone.com.

Dr. Kathryn Wells
is a board-certified Child Abuse Pediatrician and an associate professor of pediatrics at the University of Colorado at Denver. She instructs in the area of maternal substance abuse and child maltreatment.
Currently, Dr. Wells serves as medical director of the Denver Health Clinic at the Family Crisis Center and as an attending physician at Denver Health and at the Kempe Child Protection Team at Children's Hospital Colorado. She also is president of the Colorado chapter of the American Academy of Pediatrics, a leader of the Colorado Court Improvement Project and a member of the board of directors of the Colorado State Foster Parent Association.
Dr. Wells assisted in the formation of the Colorado Alliance for Drug Endangered Children, where she serves as an advisor to the executive committee. She was also involved in the development of the National Alliance for Drug Endangered Children, where she participates in the Medical/Research Working Group.
Dr. Wells has conducted research on drug issues as they relate to children. Supported by a grant from ACYF's Children's Bureau, she developed a model program to better identify and serve substance-exposed newborns and their families. Another grant from HRSA's Maternal and Child Health Bureau's Healthy Tomorrows Program allowed Dr. Wells to develop a medical home for children in foster care. The result of that effort is the Connections for Kids Clinic at Denver Health — which now provides medical evaluations for 90 percent of the children placed in foster care in the City and County of Denver.
Dr. Wells has received several professional awards. In 2011, she received the James E. Strain Community Service Award from the Colorado chapter of the American Academy of Pediatrics for of her outstanding contribution to children's interests. In 2009, she received the Colorado CASA (Court Appointed Special Advocates) Advocate of the Year Award. In 2007, she received both the inaugural National Collaborative Leadership Award from the National Center on Substance Abuse and Child Welfare and the Commissioner's Award from the Administration on Children, Youth and Families (ACYF) branch of HHS.
In her spare time, Dr. Wells enjoys anything related to the outdoors including cycling, hiking, and camping.